W H E R E   B E A U T Y   A N D   I N T E L L I G E N C E   M E E T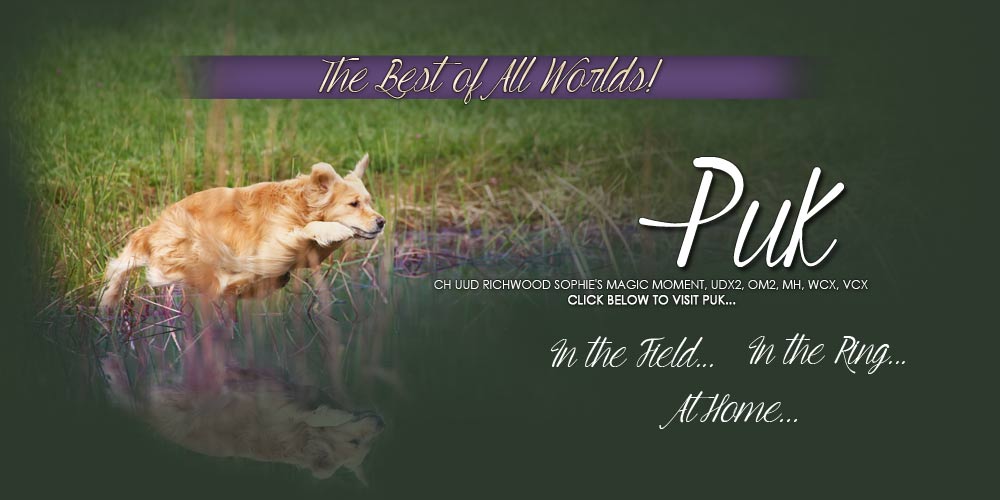 Puk qualified for the Obedience Classic 4 years in a row:  in 2013 in Open and 2014-16 in Utility.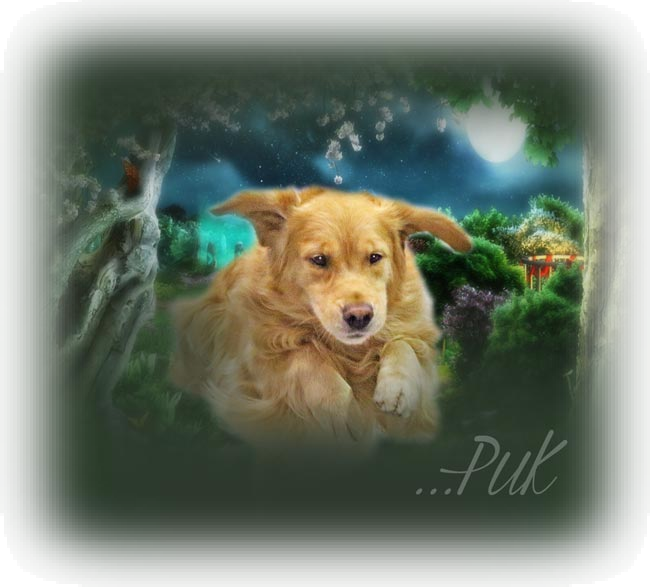 Puk is named after the lead character in William Shakespeare's most famous comedy, A Midsummer Night's Dream.  In the play Puk is a creature who is half human and half animal.  He is very mischievous and naughty and he causes all sorts of trouble.  He also has magical powers and he whispers in your ear and makes you do  things that you would otherwise never do. Puk makes a lot of trouble throughout the play and then he solves all the problems he causes.  At the end of the play Puk says to the audience:  "And if you don't believe, then consider it a midsummer night's dream, as sure as I am honest Puk."  But since he has been naughty all night long you know that you can't trust him at all.  So he looks at you with a twinkle in his eye and the curtain falls.  Puk is named after that character and it fits perfectly.  Our Puk is magic too:  Richwood Sophie's Magic Moment.

Join us on our magical journey, full of the best of all worlds…
And if you don't believe….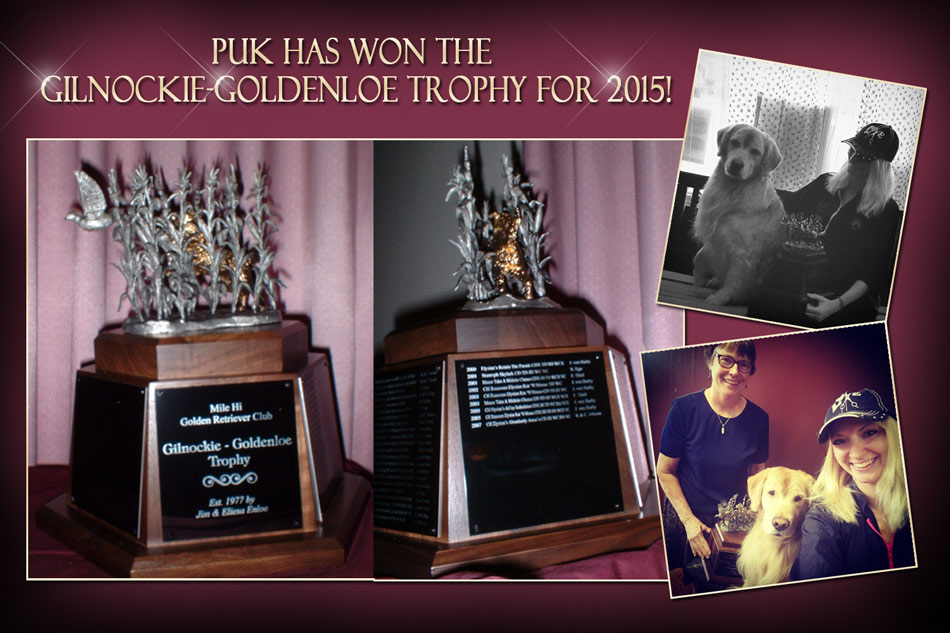 This trophy recognizes the dog who has finished a regular obedience title, a field title and won a breed major in the same year.  In 2015 Puk finished the UDX, the MH, and won his first breed major.  The trophy is from the Mile Hi Golden Retriever Club.  It is a traveling trophy and goes each year to the home of a member whose dog has done these three things in one year.  The trophy is  39 years old. Thank you Mile Hi Club for this unbelievable award!