Quince is our newest Golden.  He is a handful and we love him dearly.
Quince's name is about a party so the name fits his personality perfectly.  Quince is always ready for a party.  In Romeo and Juilette they are preparing for a party.  The cooks say "They're calling for dates and quinces in the pastry."  (Act VI:  Scene 6)  So we have called Quince "Aubridge Dates and Quinces."  Call name:  Quince.
Here's Quince!!!!!!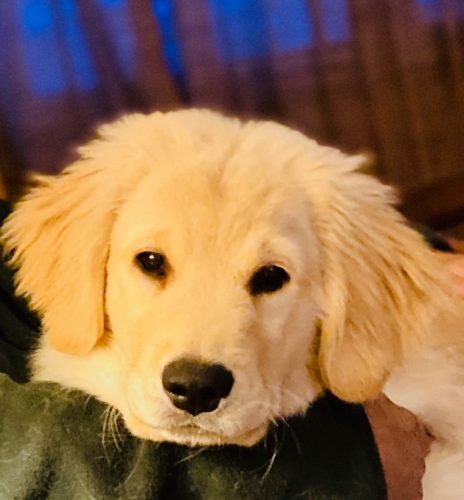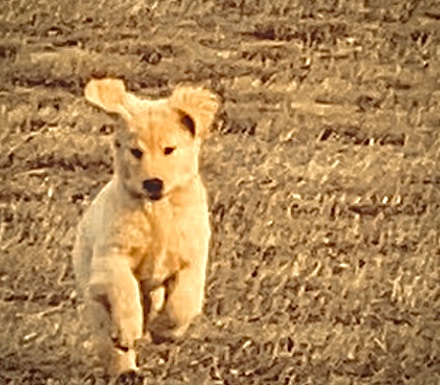 Quince at two months.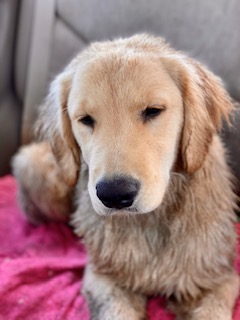 Quince at four months, tired after his first day in the field.